God's people are peculiar. Their spirit cannot mingle with the spirit and influence of the world. You do not wish to bear the Christian name and yet be unworthy of it. 
~Ellen White
But there is a good peculiar and there is a bad peculiar. Good peculiar is showing love where everyone else seems to express hate. It is standing out in such a way that your character points people to a loving God.
Bad peculiar is simply being strange. It often expresses itself in the form of legalism. It is trying to look like a 19th century Christian while living in the 21st century. We look at 19th century Christians and they may look peculiar to us today. But during their own time many of them were cutting edge.
James White looked just like the President of his day (Abraham Lincoln),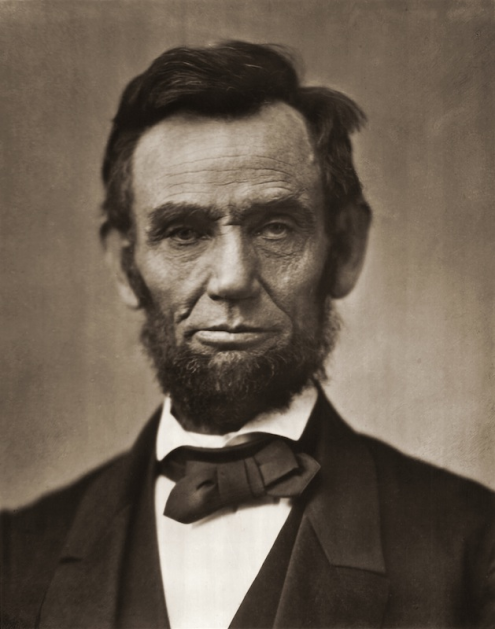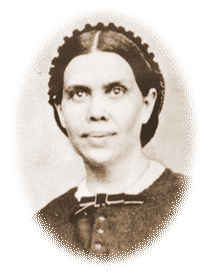 Ellen White looked like the famous advocate for the rights of woman to vote Susan B Anthony.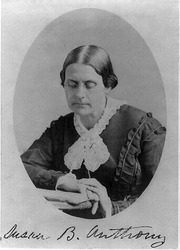 They looked the same because they were part of the same cultural zeitgeist.Ellen White was just 17 years old when she received a vision from God. She was young, she was sick, and she was female, but God used her to help shape and transform society at a time when women didn't even have the right to vote. She is the most translated female author in American history. She wasn't strange in odd sort of way, she was peculiar in a cutting edge sort of way. She spoke up for equal rights of slaves, woman, and children. She challenged unjust power structures and gave talks in front of thousands of people. She was a good peculiar she used her voice as an agent of change at a time when women were not permitted to have a voice at all. And it all started by responding to God's call as a young teenage girl in Maine. 

When the Seventh-day Adventist Church was newly formed, it was teenagers and young adults who held many leadership positions and helped to transform the church into the organization it is today.

Lynette Frantzen makes this point in her excellent Adventist Review article:
"Many of the Adventist pioneers first began their work when they were teenagers. Pioneers such as Ellen Harmon White, John Loughborough, J. N. Andrews, Uriah Smith, and John Harvey Kellogg were teenagers and young adults when they began making an impact in the Seventh-day Adventist Church. They were young, vibrant, and on fire for God! Yet despite the impact those young Adventist pioneers had, many Adventist churches today are afraid to give young adults opportunities, and many young adults are afraid to step out boldly to take opportunities and to make an impact on their local churches.

John Loughborough was baptized as a first-day Adventist when he was 16 years old, then joined the Seventh-day Adventist movement three years later. When he turned 17 years old, he became an itinerant preacher. Of his own accord he gathered together tracts, walked many miles handing them out, and studied the Bible from house to house. That same year he began preaching, and before his eighteenth birthday he toured with an evangelist, helping to hold evangelistic seminars and winning many to Christ.
John Nevins Andrews, or J. N. Andrews, was a major leader and evangelist in the Adventist church, and he worked closely with James and Ellen White. By the time Andrews was 26 years old, he discovered, as a theologian, that the two-horned beast of Revelation was the United States of America. He also helped Adventists to understand the Sabbath as reaching from sunset Friday to sunset Saturday. Andrews helped organize the Adventist church as a legal organization so the church could obtain legal possession of property. Between the ages of 31 and 35 Andrews chaired the committee that suggested a plan of organization for the church's publishing house in Battle Creek, Michigan, and lobbied during the Civil War for Adventist draftees to be able to receive noncombatant designation. Later in life he also became one of the church's first missionaries.
At the age of 23 Uriah Smith became editor of the Review and Herald (now the Adventist Review) magazine.
Dr. John Harvey Kellogg. Kellog turned 23 one day after he graduated from medical school, and immediately began working at the Adventist health institute at Battle Creek, becoming medical superintendent in 1876. He held that position for 67 years.
Despite the awesome faith and work of Adventist pioneers such as Ellen Harmon White, John Loughborough, J. N. Andrews, Uriah Smith, and John Harvey Kellogg, they are too often thought of as old and solemn instead of young and on fire for God, as they were. And if these individuals could be such incredible pioneers at such a young age, why do many think only older people can be workers in the church now? When young people want to help with responsibilities in the church, they should be trained and allowed to."

Good peculiar is fresh, innovative, and seeks unity in a world that is becoming more and more polarized. Good peculiar stands out in a selfish world not by being odd in the way that we dress, but by being different in the way that we love.